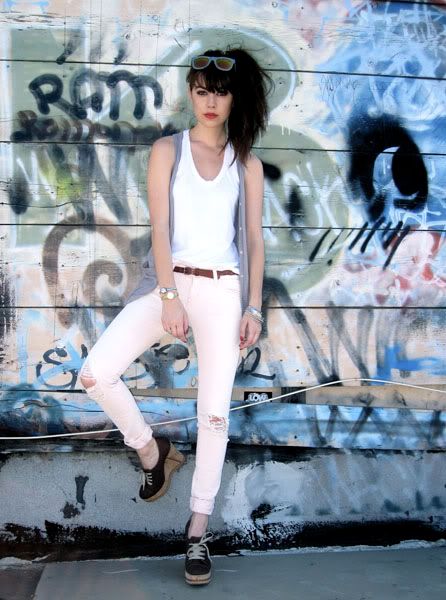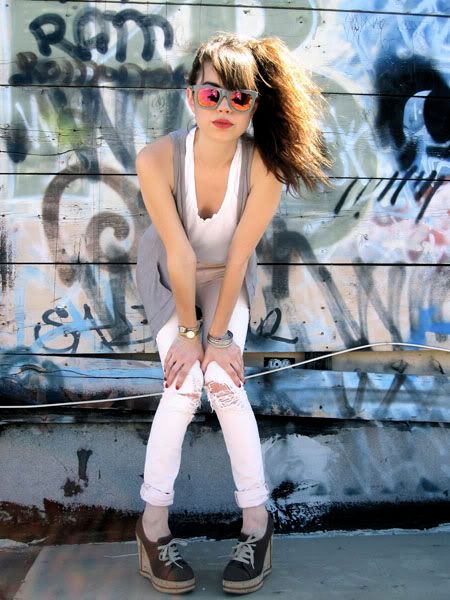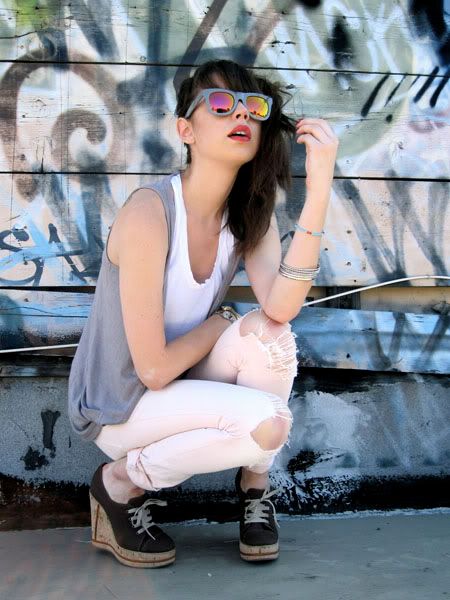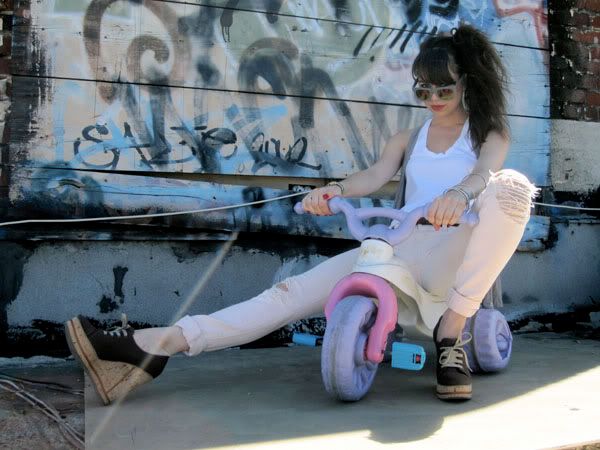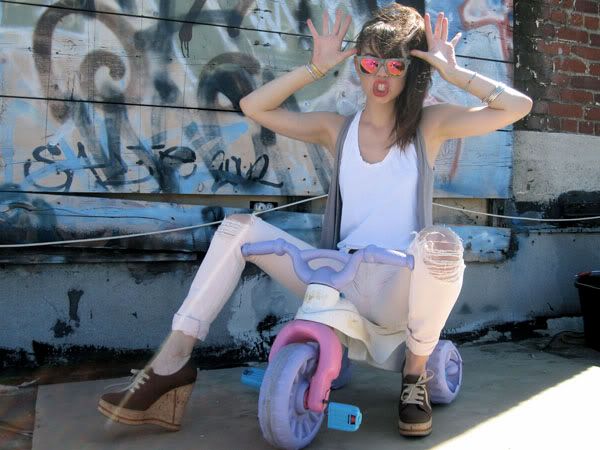 On Jen...
Top & Vest - City of Dolls / Jeans - Current Elliot / Shoes - Chloe
There she was just a walkin' down the street.
Singing, Do wah diddy dumm Diddy do
Snappin' her fingers and shufflin' her feet
Singing, Do wah diddy dumm Diddy do...
I recently scored some great pieces!
These Current Elliot jeans I have been eyeing and to my surprise when I was browsing the Barneys warehouse sale I saw them on there marked way DOWN,
So of course I grabbed them and it made my day!
The light pink paired with the gray has been a combo of mine that I am loving at the moment...
I feel it's very appropriate for summer, the brown shoes and belt give it a bit of edge so it's not too soft....
I was also recently sent a fun package of glasses from
80's Purple
and I have been obsessing over them all! So fun to wear!
Hope you all have a great weekend!
xo J