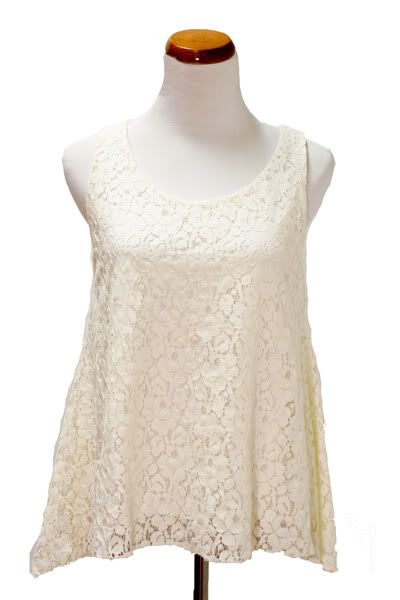 So!!
I am so excited to announce that I am doing a GIVEAWAY with the one and only Chictopia!
The giveaway is for 200 Chic Tokens, and let me tell you...
You can score some great garb for that!
Just to give you a little insight on what you can actually get your hands on
I posted my 2 favorite things that are available at the moment.
The cream lace tank on top was 100 chic tokens & the sexy black sheer button down is available for ONLY 150 chic tokens!
Both these pieces are great because they are so versatile...
They are perfect to wear right now and the black one is also able to transition into your fall/winter wardrobe by pairing it with tight little sweaters... Like Clueless style!
If you are not familiar with
Chictopia
then start!
Chictopia is amazing in so many ways, the site lets you be creative with what you wear and acknowledge it! For me it has been a great creative outlet... I get to showcase my style world wide. Where else can you do that?
So all you need to do to enter is leave a comment with your chictopia user name along with a link of your fav item from
chic swap
ALONG with your email so I can contact the winner!
The giveaway will end Sunday August 22nd and the winner will be announced MONDAY!
Yay for giveaways! Good luck everyone....
PS.. to be fair only one entry per person!
xo J