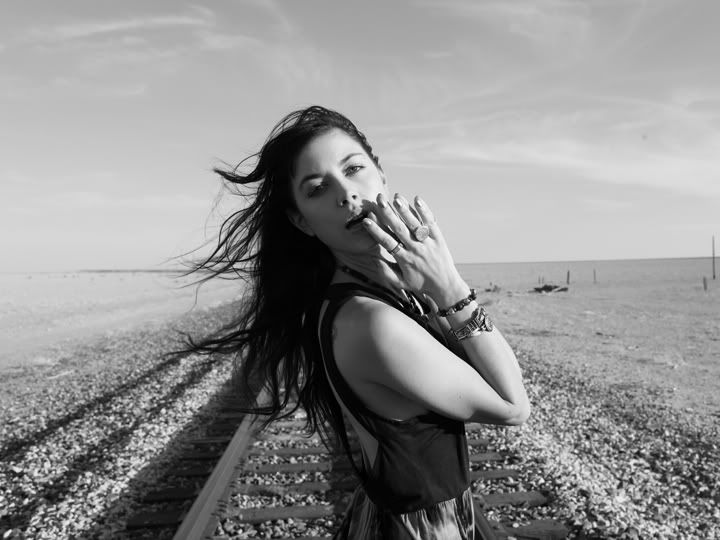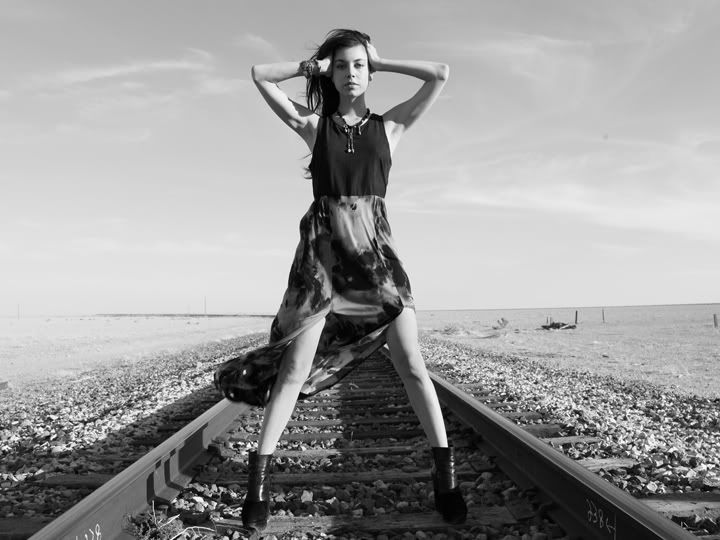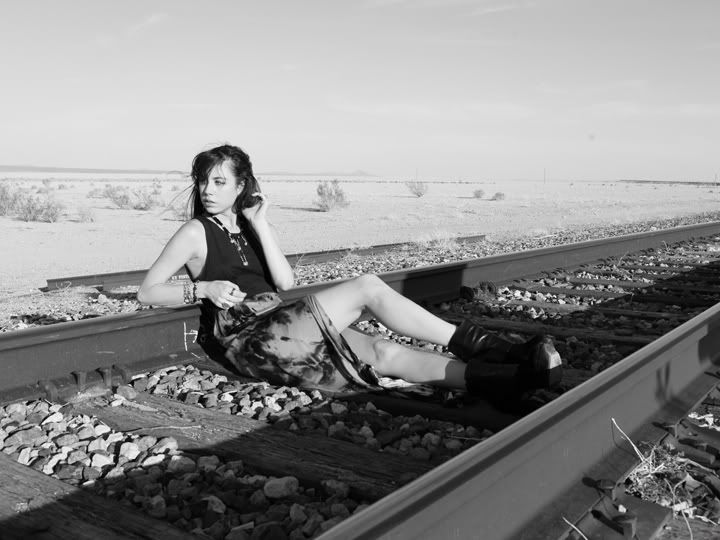 Dress -
Evil Twin
/ Boots -
Dolce Vita
/ Jewelry -
Vanessa Mooney
Call you up in the middle of the night
Like a firefly without a light
You were there like a blowtorch burning
I was a key that could use a little turning

So tired that I couldn't even sleep
So many secrets I couldn't keep
Promised myself I wouldn't weep
One more promise I couldn't keep

It seems no one can help me now
I'm in too deep there's no way out
This time I have really led myself astray

Runaway train, never going back
Wrong way on a one-way track
Seems like I should be getting somewhere
Somehow I'm neither here nor there
- Soul Asylum
On the way back from Tahoe we had
been driving on the scenic route which is quite deserted...
And we saw the dirt road that led us to this train track.
Which I thought looked so amazing since there is nothing else around!
We hopped out and snapped some quick shots,
I was wearing this Evil Twin dress and I though it was so fitting with deserted area. They are both some what dangerous and that is what I wanted to capture..
xo
J